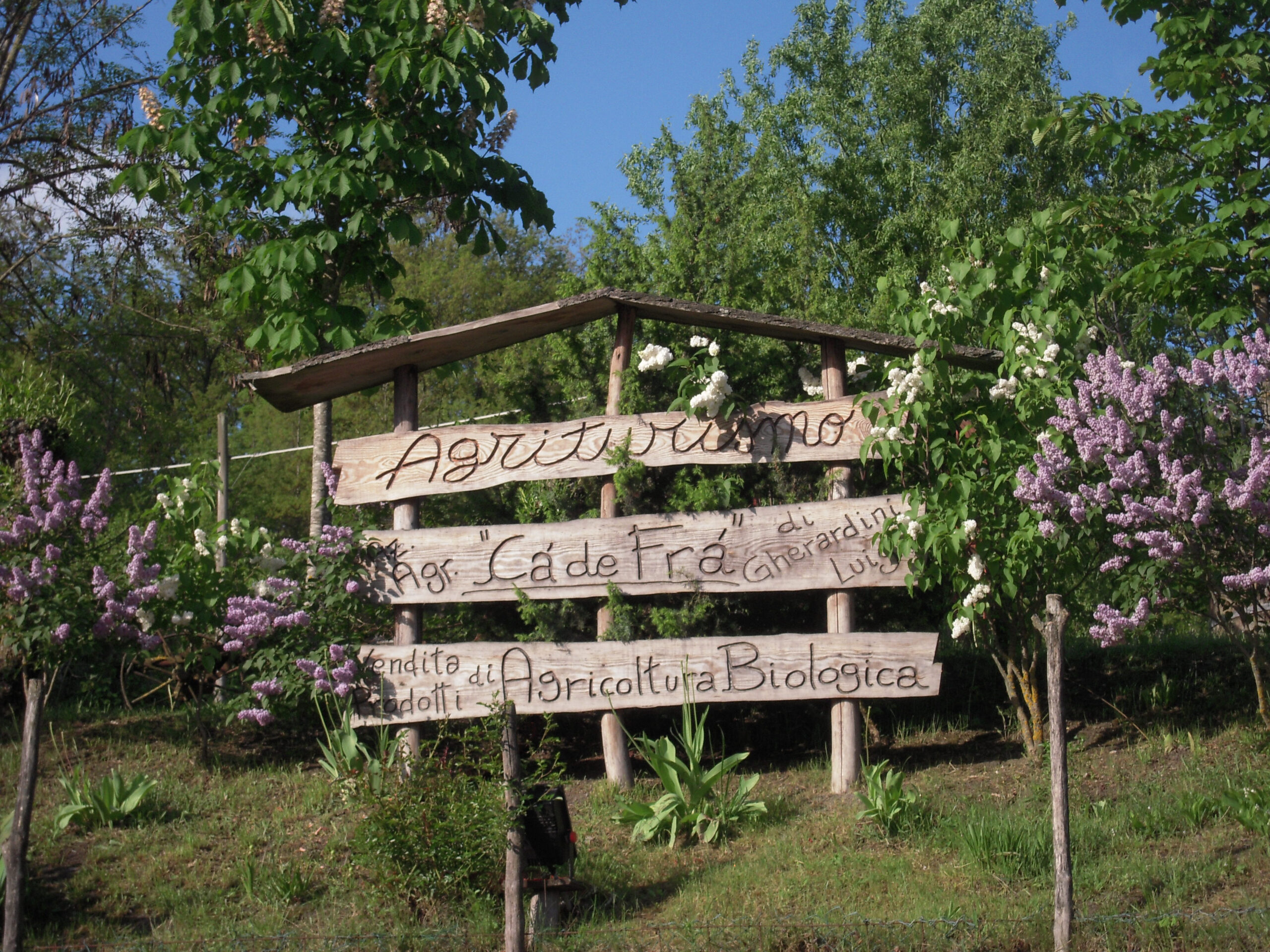 The Cà de Frà farm, family-run for four generations by the Gherardini family, is located in a green valley of the Modena Apennines, surrounded by woods and fields. Cà de Frà combines farming with restaurant activites.
The farm covers an area of ​​about 30 hectares where forage, cereals, vegetables, fruit trees and small fruits are grown. Beef cattle are raised in the wild in a pasture of about 5 hectares, dairy cows, pigs, goats and small farmyard animals.
Milk is processed on the farm and cheese, ricotta, cream, yogurt, butter are made 'as it was once done'. From fruit and vegetables, compotes, jams and extracts are produced; from cereals, flour, bread baked in a wood oven with sourdough, pasta, biscuits and pastry products.
The entire agricultural production and breeding follow organic techniques, certified by the Consortium for the Control of Organic Products (CCPB), with the aim of offering an increasingly healthy, genuine and quality product.
Visit the company E-commerce